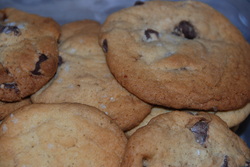 A very special lady in our lives had an accident last week and is in the care of some wonderful doctors, nurses and therapists to whom we wanted to say "thanks". (And if the truth be told, we wanted her to have the advantage of bribery foods in her room!) That goal in mind, I began going through recipes looking for the perfect one to satisfy everyone's cravings. I decided on a new version of an old favorite - Chocolate Chip Cookies With Sea Salt and Caramel.

Here's what you'll need: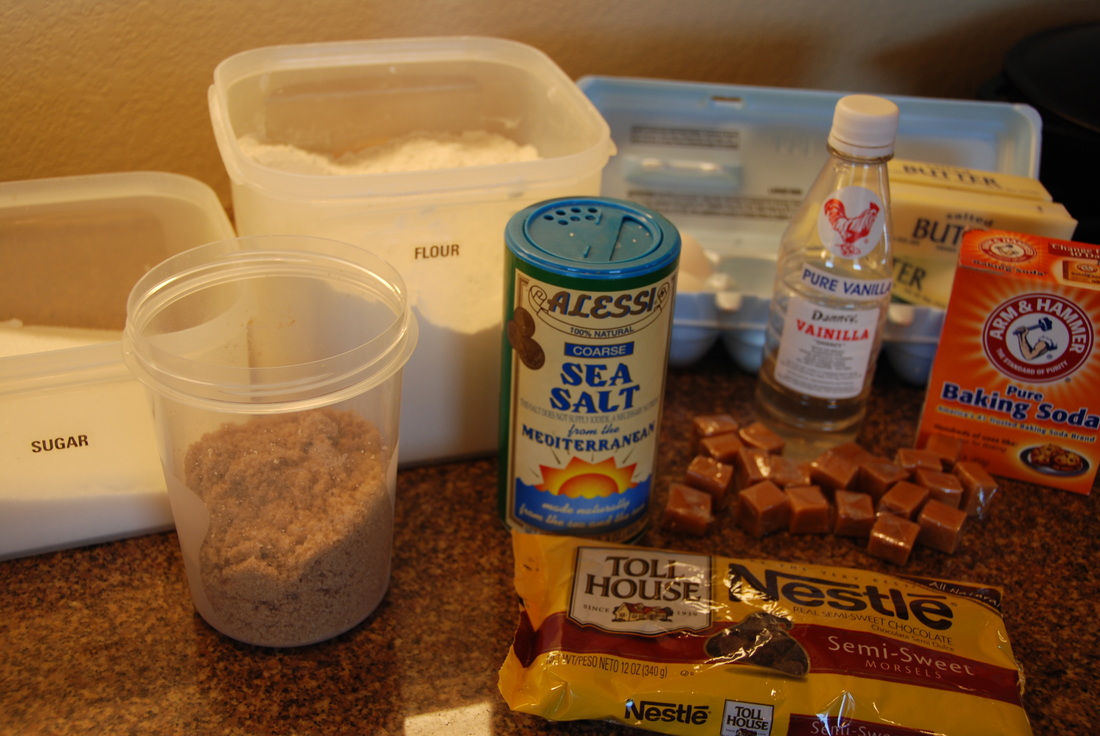 4 1/2 cups Flour
2 tsp Baking Soda
2 tsp Finely Ground Sea Salt
2 cups (4 sticks) Butter, Softened
1 1/2 cups Granulated Sugar
1 1/2 cups Brown Sugar, Firmly Packed
2 tsp Vanilla
4 Eggs
22 Soft Caramel Pieces, cut into small pieces
2 cups Semi-Sweet Chocolate Chips
2 Tbl Course Sea Salt (for topping)
Parchment Paper

Preheat oven at 350 degrees.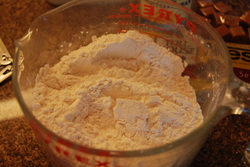 Combine flour, baking soda and ground salt in a bowl and set aside.

Cream together butter, both sugars and vanilla.

Add eggs separately and mix thorougly.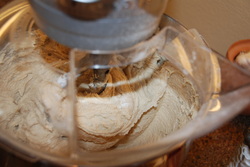 Slowly add the flour mixture to the creamed ingredients and mix well.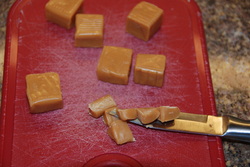 Add cut caramel pieces and chocolate chips and stir by hand.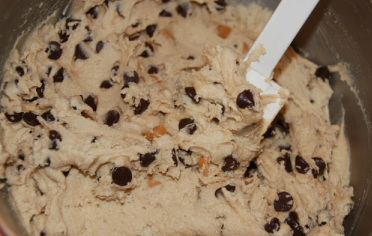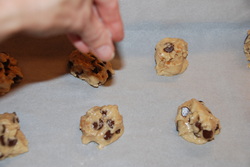 Drop overfilled spoonfuls onto baking sheet covered in parchment paper. Sprinkle each cookie with coarse sea salt and bake for 9-11 minutes. Slide the parchment paper from the cookie sheet. Allow cookies to cool enough for the caramel to set before removing from parchment paper.
These are easy and delicious. This recipe makes about 7 dozen so feel free to cut it in half.