We have bred and raised American Paint Horses here since 2006
and would love to introduce you to our horse family. We pride ourselves on
breeding for good minds and strong bodies. All of our horses are handled from
birth and have given us countless hours of joy. If you are in the market for a
horse, I am certain we have one here that will steal your heart.

Sugar - Alpha Girl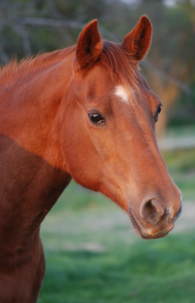 Sugar, our youngest daughter's horse, is our oldest herd member and the one that has ALWAYS been in charge. She can direct any one of the herd in an instant with just a toss of her head. Even the dogs don't argue with her! The smallest of the group and extremely gentle, she's proof that you don't need to rule with an iron fist.
---
Commander's "Beau"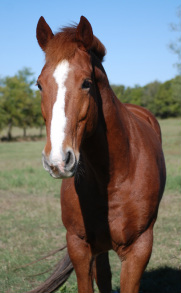 Beau is our oldest daughter's BIG Tennessee Walker. Born June 24, 2000, he is without a doubt the most cooperative, good natured horse I have ever known. He has won the heart of the farrier, the vet and any one who meets him. Sugar treats him like a son, but the rest of the girls, equine and human, have a crush on this handsome boy.
---
Silver Keese (aka "Belle")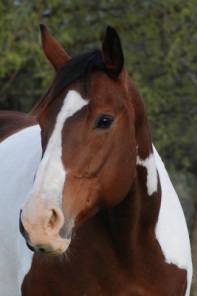 Belle is an old soul with an incredible story. Born April 4, 1996, she is our "communicator". She bows for her dinner. She points like a bird dog. She knocks on the door for a carrot. She shakes her head "yes" if you ask her if she's beautiful...and she is. She gives Beau a run for his money in the size department and she makes stunning babies! Check out Derby and Liberty on this site, both her foals.

Belle passed away unexpectedly on July 9, 2014. Animals are amazing in their ability to change our worlds and our hearts. They share our good moods and excitement. They comfort us through painful times and they love us no matter what. Belle took her role as our friend farther than I could ever explain. We miss her every single day. Rest in peace, sweet friend.
---
Olympia "Bobbie"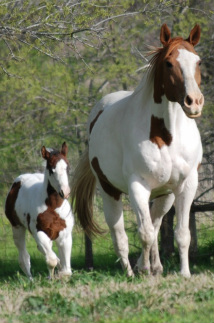 Bobbie is 22 years old and has been dam to 3 of our foals. (See "Rey" below on this site for an example of her beautiful offspring.) She is now enjoying her empty nest years. She is a quiet mare with gentle eyes. She thrives on attention which we gladly shower upon her.

We lost our Bobbie on November 17, 2013. She left as peacefully as she lived. We will forever be grateful that she found a home with us. We miss you, Bobbiegirl.
---
Ratchin Silver Bell (aka "Derby")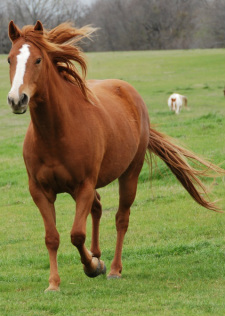 FOR SALE Registered 2007 Solid Paint-Bred APHA Mare *****SOLD!*****
Derby was the first foal born on our ranch and arrived the day before the Kentucky Derby in 2007. She is an extremely bright horse and is a testament to the fact that horses have a sense of humor too. She makes us laugh every day. She has been trained by Michael Goheen of South Paw Ranch who describes her as a horse that will "always look out for her rider". She is a quick learner and eager to please. Derby will make someone a great companion.

Derby is enjoying life on a working ranch in North Texas, a perfect fit!


---
High Definition Blu "Rey"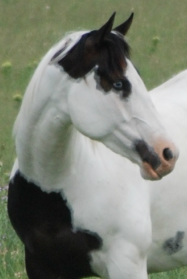 FOR SALE Registered 2008 APHA Mare
Rey is nine years old. This beautiful girl is not completely convinced that she's a horse. She has the trusting disposition of a sweet puppy with the gentleness of a more mature horse. She has two gorgeous blue eyes and a huge heart. She has been handled every day of her life and has been ridden. Everyone who meets her falls in love.
---
"Kit" - An American Girl
FOR SALE 2008 Solid Paint-Bred Mare
Kit was also born in 2008. She is an amazing horse and has every trait of her dam's that we were hoping for when we bred Sugar. She is the mirror image in mind, body and soul of her mother. We wanted a mini-Sugar and were not disappointed. She has a sharp mind and a beautiful build. This girl fears nothing and is incredibly gentle. She learns quickly and easily. She, like Rey, has been under saddle and will make a great partner.
---
Foolish Liberty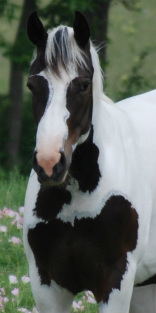 FOR SALE Registered 2010 APHA Mare
Libby is the youngest herd member and the pride and joy of C4 Ranch. She was born on April Fool's Day 2010, but she is nobody's fool. She is beautiful and bright and amazes us every day. Like the rest of the animals born at the ranch, she has been handled since birth. She is cooperative and sweet and appears to be happy all the time. She LOVES the water, doing laps across the ponds every chance she gets. And she moves with a grace way beyond her years. She is brightly colored with two dark brown eyes. She is proving to be a gentle mount and a quick learner.
---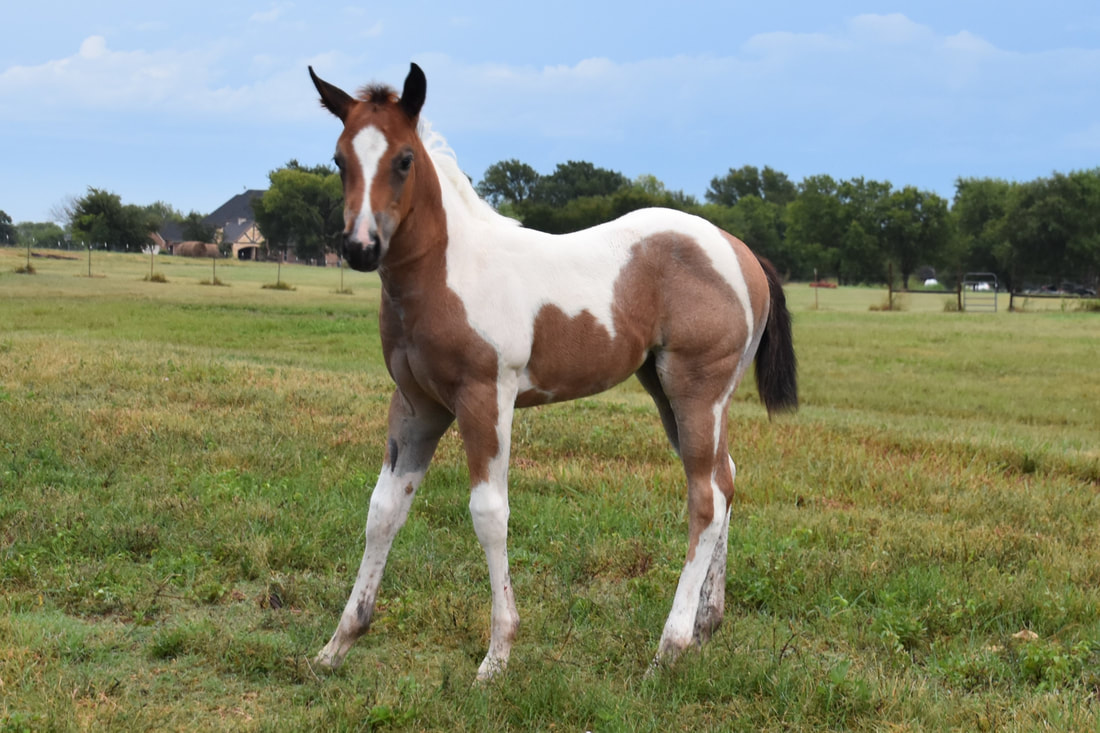 "Lena" - APHA name and registration pending​

​Lena was born on July 1, 2017. She is the stunning combination of her dam Foolish Liberty and her dun sire, Pepto Juan. She is handled daily and learns quickly. She is bold in color and personality! We're looking forward to working with this girl.

​
---